Working with Rural Insurance Group
We work with forward-thinking brokers. We've grown to understand them well over the years and have shaped how we work so that it keeps pace with their ambitions. We see brokers as our most valued partners and the strength of our relationships with them define our approach to the market.
As proud specialists in our sector, we recognise what opportunity looks like. It's about challenging the status quo, equipping our brokers with the tools they need to take on the established norms, by providing rural business owners with the confidence they crave as they look to the future. And as we only sell through brokers, giving them the support they need is our number one priority. We know that brokers want to work quickly and more efficiently.
Our large and experienced team of underwriters are always available to give support when brokers need it, ensuring fast response times and confidence in the process of placing business, from start to finish. And our dedicated renewals team are on hand to ensure retaining business becomes second nature. Reputation is everything for our brokers, so that's why when they need extra support – like at renewal or during a claim – we pride ourselves on exceptional customer care.
Our service is built around you
Dedicated renewals

team to help you retain key business

Online tools

to save you time and money
Partnerships to help you

access new sources

of leads and sales
Development Underwriters for

fast decisions

Dedicated underwriters for queries

large or small

Marketing consultancy

and support for lead generation and awareness
Unity: your broker community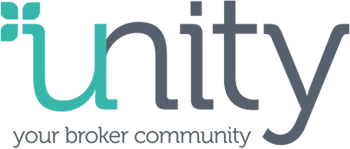 We invest in new ways to support you which is why we developed Unity, your broker community. You'll find online trading tools, risk guides, news and information, key contact lists and much more in Unity:
Check our appetite with risk guides and online tools
Get a new AV quote and make AV additions online 24/7
Make a digital submission for the fastest route to an underwriter
Find out the latest from Rural
Access a key contacts list with email and phone numbers for all our underwriting teams
Unity is available to all Rural brokers so log in or register today to start benefiting from the tools and services at your fingertips. This is all why our brokers are committed to us and the relationships we build
This is all why our brokers are committed to us and the relationships we build
We have placed a lot of our agricultural business with Rural over the years because their cover is ideal for both larger complex farms as well as smallholdings. I am also always impressed by their

great service and flexibility

… they really do put brokers at the heart of what they do.
Debbie Airey
Country and Commercial Insurance Brokers
We have used Rural since they set up and they are currently our largest carrier of farm related risks by far. Their products are

flexible enough to cope

with the modern diversified nature of farming these days and they have been able to quote and service business to a more than satisfactory. enabling us to meet the demands of our clients in this field
Richard Tidball
Richard Tidball Insurance Services
So if you're a broker who values collaboration with their insurance partner, recognises and embraces the positive energy within the sector, and has the vision to support the rural landscape through an exciting period of change, we'd love to hear from you.
We'll reward you with an unwavering commitment to backing your ambitions, every step of the way, just as you back the ambitions of your customers.