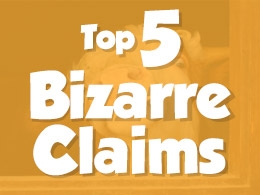 As you can imagine we receive all sorts of claims throughout the year. Some you would expect and others that you couldn't even imagine happening. We spoke to our claims manager Mark Jones, who with over 20 years' experience has seen all sorts of weird and wonderful claims pass his desk.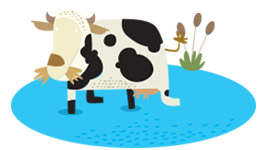 Going for a dip
Escaping from a field a cow decided to cross a small, old wooden bridge -one that wasn't built to carry a beast weighing over a tonne! The cow then made its way to a neighbours' pond for a quick dip. Who knows why,maybe the cow was thirsty or fancied having a bath?! We will never know but either way a claim was made to cover the cost of damages to the bridge and the pond.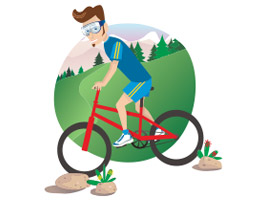 Cyclist taken out by a rope
An incident between a rope and a cyclist is one the farmer will remember. The farmer was going about doing his daily routine, bringing his dairy herd in from the field for milking. To guide his cows towards the farm he puts a rope across the lane however, on this occasion the farmer must have had something else on his mind as he forgot to take down the rope. Unfortunately an oncoming cyclist was taken out by said rope. Although battered and bruised the cyclist walked away with no major injuries but one thing for sure is the farmer will not forget to take down his rope again!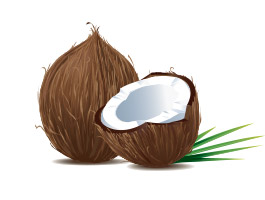 Coconut causes damage
I bet you're thinking what could possibly go wrong with a coconut? Well when put in the hands on a youngster, anything! In this particular incident a vehicle was driving past a school that was holding a fair. For an unknown reason a child decided to throw a coconut at a passing vehicle causing £600 worth of damage – now that's one costly coconut!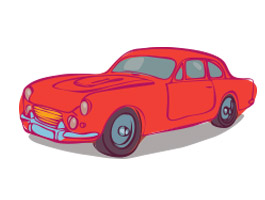 Aston Martin Vs Tractor
Have you ever needed a hire car? Imagine owning an Aston Martin to then be given a Fiat Punto to drive around in. One person we know wasn't going to take this risk. After driving down a narrow lane, the driver of an Aston Martin drove past a tractor that was parked in the gateway to a field scrapping the side of the car and damaging the wing mirror. Instead of getting a courtesy car the owner of the car approached a credit hire company, hiring a Bentley for 3 days, an Aston Martin for 10 days and another Bentley for 52 days. At an average £1400 a day there's no wonder the credit hire claim was over £100k! This is still under dispute.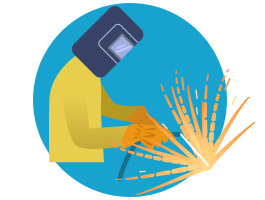 Sparks fly causing blaze
If you were using an angle grinder where do you think is the safest place to use it? In this case the farmer found out the hard way. Working in a shed, a farmer was using an angle grinder to remove and replace a rear indicator on the back of the combine. With combustible material close by including fuel, stacks of straw and oil the risk was high. A spark from the angle grinder ignited the combustible materials causing a fire. Significant damage was caused to the building and loss of machinery. Moral of the story is not to use an angle grinder in confined spaces with combustible material close by.
With interesting and bizarre agricultural and rural insurance claims such as these we're not sure what else can beat our top 5. We think these are unusual but can you top them? We'd love to hear your stories on bizarre claims. Tweet or message us today!