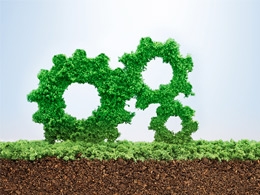 The South West and Wales are important regions for Rural Insurance. When it comes to agriculture the South West accounts for 15% of all farming income in England (£464m out of £3,023m). The region has more farmland than any other area of England and 2.24% of the regional workforce is engaged in agricultural businesses*.
Earlier this year we appointed Mark Potter to spearhead our growth plans for the South West and Wales. We have now appointed three experienced underwriters with excellent connections to the broking community in this region. They will significantly strengthen our presence and send out a strong message that Rural will continue to invest in its underwriting capability for the benefit of our broking partners.
Sarah Purnell joins from Zurich as a development underwriter and will support those brokers in the South West and Wales that need a development underwriter. Sarah has worked previously as an account manager, development underwriter and commercial underwriter with Brit Insurance and AXA Insurance among others.
Dinica Gardiner was previously an underwriter from Towergate and has a strong background in Commercial and Agricultural insurance over a number of years having previously worked at Farmweb for over ten years.
Camilla Constance joins from Farmweb where she has been part of their motor new business and renewals teams for the last two years.
The appointment of three women to underwriting roles is also good news for our business diversity and we are delighted to welcome them to Rural Insurance.
*Defra Statistics: Agricultural Facts England Regional Profiles, January 2017